A unique place in Paris, created by libertines for the libertine community
A club of authentic libertines for a bewitching journey towards your desires, from Wednesday to Sunday
A gourmet restaurant for your sensual lunches and dinners
Secret
Sensual swinger club welcoming you from noon to 5am.
Secret is also a gourmet restaurant and a lounge bar for sensual encounters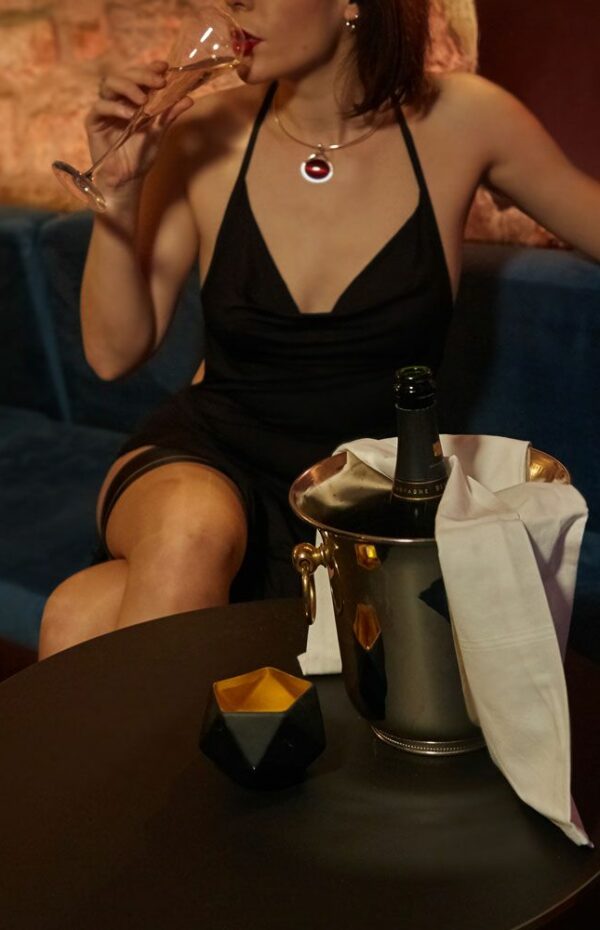 Swinger Club
Secret is a swinger club with a cozy and sensual atmosphere.
Flick from the bar to the cuddly spaces, from the intimate alcove closed by curtains to the open room for a multitude of bodies and pleasures.

Restaurant
When your first pleasure is at the table.
Lunch or dine freely in the atmosphere you choose to create, festive, cozy or sensual.
With reservation.
Lounge bar
Be relax with a cocktail or a glass of champagne.
Discuss and make naughty encounters.
Smoking room
Your cozy and cultivated little space.
Because we are committed to satisfying all our guests, we provide you with a perfectly ventilated dedicated room.
You will also have the opportunity to leaf through some very good erotic books or comics.