Secret
The libertine activity of the Secret is hidden in the basement of the festive restaurant-bar Maison Faust (MaisonFaust.fr/en)

Make an appointment with your libertine friends for a dinner in a private space (without cuddling rooms)

Or take part in our private libertine parties (with restaurant, bar and cuddly rooms. see the events page for the dates)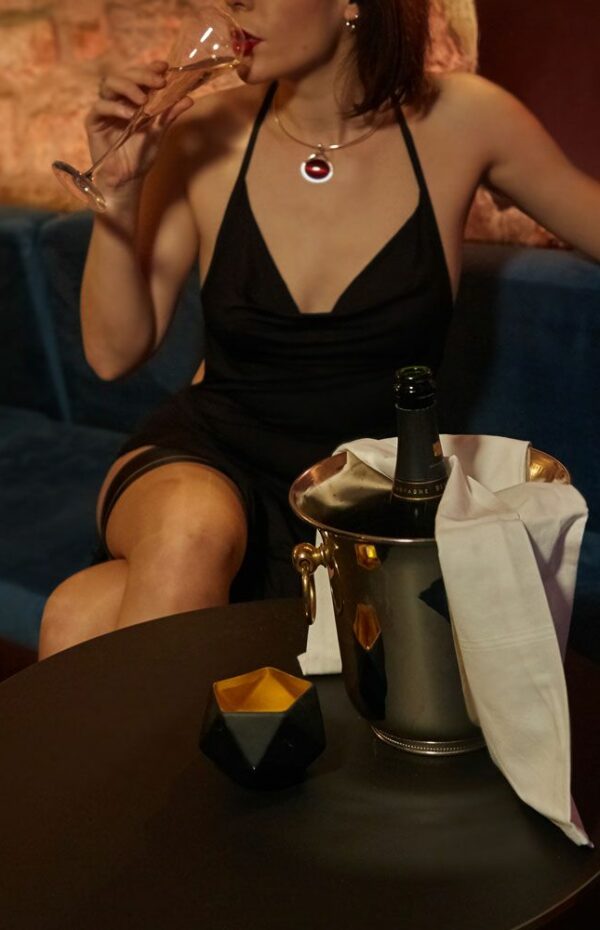 Private libertine parties
Some evenings the Secret opens as a cozy and sensual libertine club.
Float from the bar to the cuddling spaces for a multitude of pleasures.

Restaurant
When your first pleasure is at the table.
Have dinner every day in private with your swinger friends
in a sensual and festive atmosphere.
Lounge bar
Be relax with a cocktail or a glass of champagne.
Discuss and make sensuals encounters.
Smoking room
Because we are committed to satisfying all our guests, we provide you with a perfectly ventilated dedicated room.