Dresscode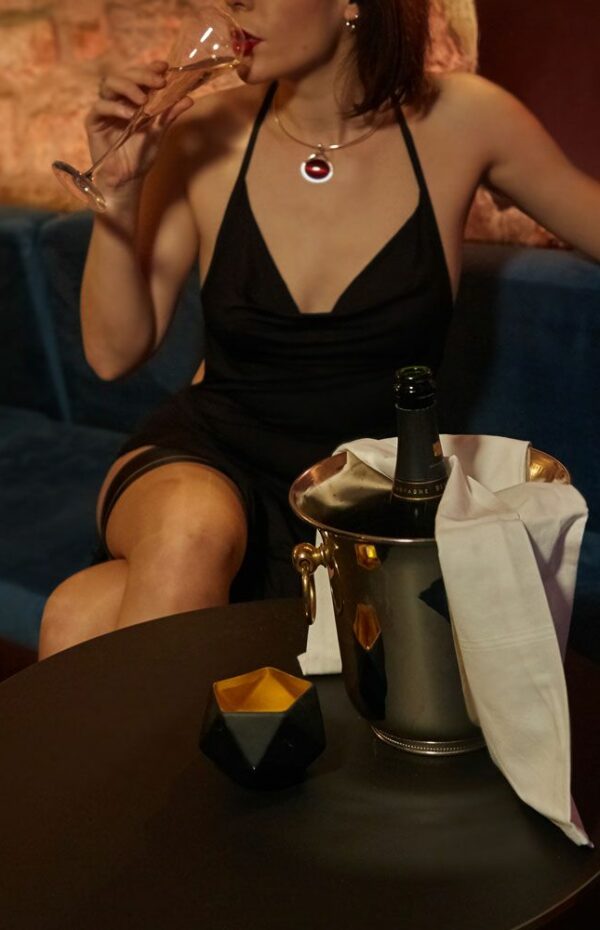 For you ladies
The Secret is your space of freedom where you can be sexy and seductive. This place belongs to you, you can wear your most beautiful naughty clothes, skirt, dress, corset, garter belt, heels... Play with lace and transparency, dare to suggest and forbid, while remaining glamorous and sexy.
For you gentlemen
Be gentlemanly, charming and elegant: suit, canvas pants, long-sleeved shirt and dress shoes.
A courteous, cordial and respectful attitude is the key to a successful moment.
Be considerate with ladies, courteous with gentlemen, reasonable with alcohol.
Remain master of your desires while respecting those of others.
The management reserves the right to cancel a reservation and to refuse or escort any person who does not meet the criteria of the house.